Heat Pumps seem to be coming a popular heating choice, especially now that there are newly designed Heat Pumps that work in the colder climates like ours. However, just as we all need some backup time to time, so does your Heat Pump.
Propane Space Heat is the perfect backup for your Heat Pump System. Propane is a reliable, clean energy source that will be there when you need it. You don't need a whole home heating system as a backup source such as a Boiler or Furnace, as there are less intrusive space heaters that are easy to install, have a small footprint, and in many cases, add ambiance as well as cozy, instant heat.
When you think about space heating, think about the one room that you use that you just need to take the edge off on a cool Spring or Fall morning. Instead of firing up the heat pump, simply use your remote to turn on your free-standing stove, or fireplace unit. In many cases, if you have multiple Heat Pump heads you may not want to switch them all to "heat" if they are in "cool" mode, so having propane space heaters are a great alternative for a quick warm up when you need it.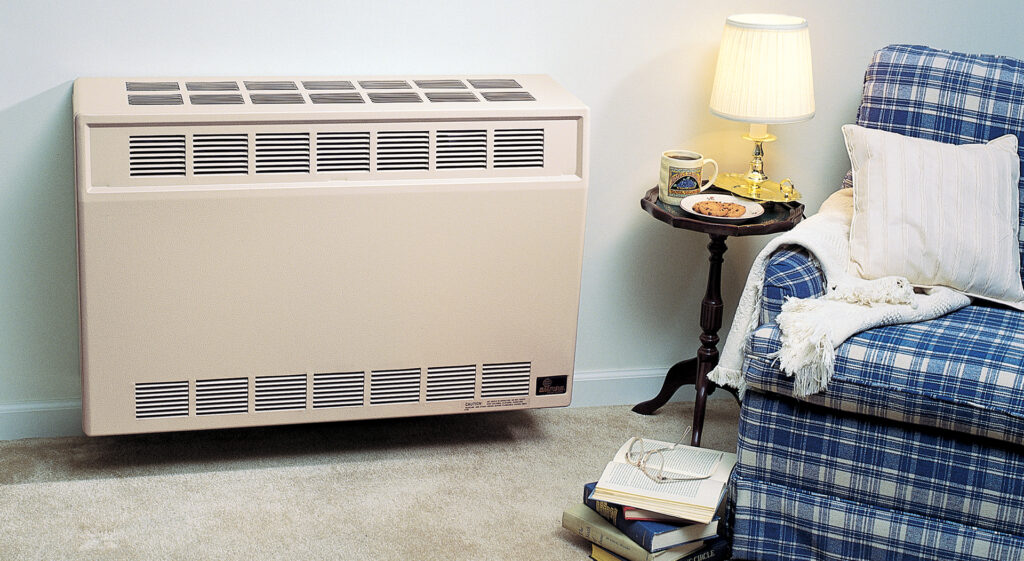 We have also been seeing more power outages with our changing climate. When the power goes out, you can rely on Propane Space Heaters to keep you warm and ensure that no pipes will freeze. Most propane space heaters operate when the power is out and have proven to be valuable for many of our customers that do not have a generator to operate their Heat Pumps when the power fails.
Space heaters can also add gallons to your annual usage which can lower your price of propane. The more gallons you use the cheaper your price is. See The "Loaded" Question for more information. This could also eliminate tank usage fees if you only use propane for your generator.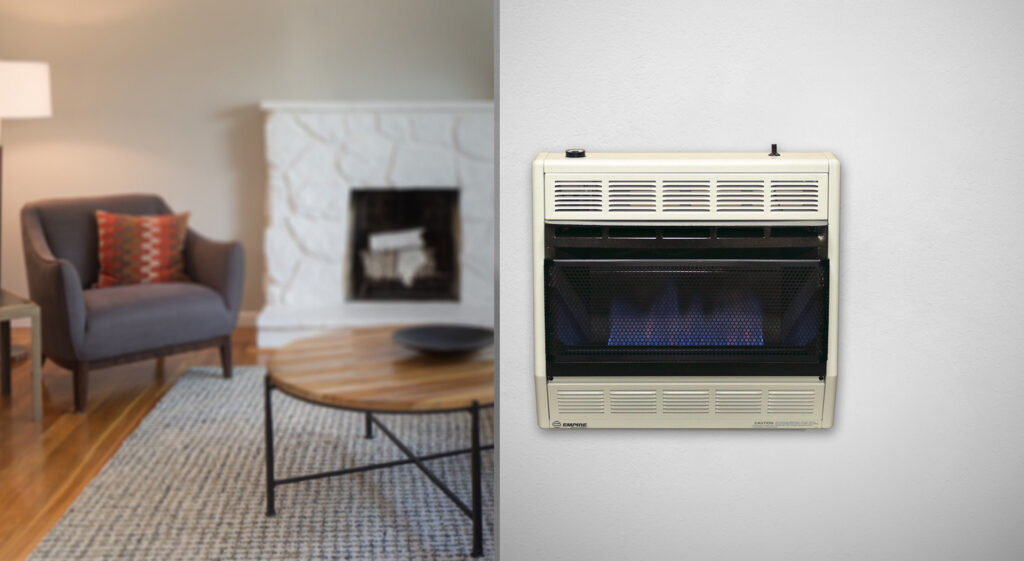 To sum things up, a space heater is a great idea for:
• when the power is out.
• backup heat for your Heat Pump System.
• small footprint, easy installation, and quick heat.
• your Sunroom, Man Cave, She Shed or Cabin.

filed under: General