Fall Specials
We currently are running a special on 100 lb cylinders. These are great for hunting camps!
Used 100 LB Propane Cylinder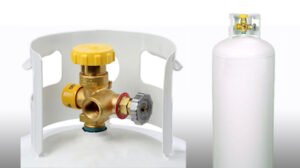 On Sale now for $ 150.00 
These DOT cylinders have been re-qualified.
These cylinders are FULL (23.6 gallons of propane).
Compare to a new cylinder (non-multivalve) cost of tank and fuel at approximately $ 285.00.
Great for camps, food trucks, and RVs. 
PICK UP ONLY
Call for details.