We'll Help You Save All Year Long
Keep proven propane comfort coming when the temperatures drop by arranging winter deliveries today. In addition to that peace-of-mind, you'll also realize the cost savings and performance benefits of appliances that run on clean American-made propane.
Propane Water Heaters lower energy costs up to 16%
Set your propane storage tank water heater at 120 degrees Fahrenheit, and you'll lover your energy costs up to 16% compared to an electric storage tank model. Want to save even more? A Propane tankless model only heats water as it's used, slashing energy costs by up to 50%.
Lower your annual heating costs up to 10%
Propane furnaces provide significantly warmer air than electric heat pumps and lower annual energy costs. You can reduce your heating costs even more by installing a programmable thermostat in your home.

Real Flames, and up to 90% efficient
Propane fireplaces are up to 90 percent efficient, compared to just 15 percent for wood burning fireplace. This makes them an ideal secondary heat source, providing efficient heating similar to a furnace for individual rooms.
Dry your clothes for up to 20% less
Propane clothes dryers use energy more efficiently than electric models. To keep it running efficiently, empty the lnit filter after every load. A dirty filter restricts airflow, so clothes take longer to dry, using more energy. A full lint filter can also become a fire hazard.
Cooking with Propane can save you $80-$120 Annually
Propane ovens and ranges deliver precise temperature control, so, it's not surprising that 96 percent of professional chefs prefer cooking with gas heat over electric. If you're in the market for a new propane range or oven, choose an Energy Star-certified model, which uses less energy than standard models. 
Call us at 207-929-8898, and we can help you with appliance installation, maintenance, and more to maximize your home's energy efficiency. For other energy saving tips, videos, and information about propane powered appliances, visit propane.com.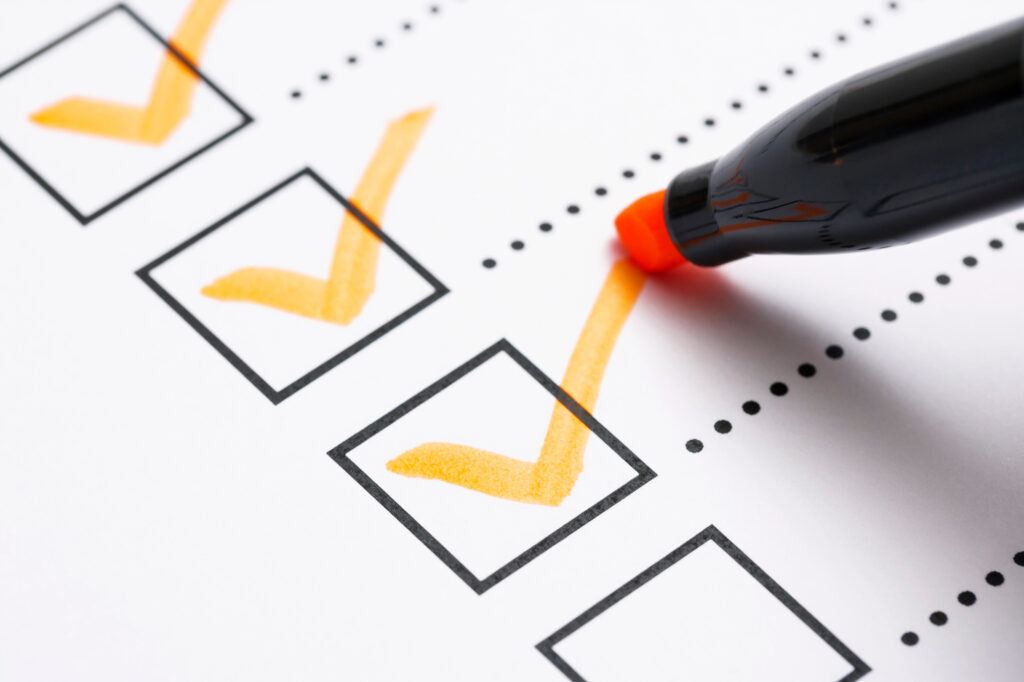 Heat pumps are an increasingly popular primary heat source for new homes, as well as a replacement for existing heating systems. With the newly enhanced rebate program from Efficiency Maine and Federal Tax credits, you can save up to $10,600. They may look more attractive  than other heating sources such as propane. However, here are many things to consider while doing your research for a new whole heating source for your home.
To qualify for the enhanced rebates from Efficiency Maine and Federal Tax Credits, there are specific requirements:
Only the costs of heat pumps with one indoor unit each (including ducted indoor units) are eligible for a rebate.
Heat pump(s) must be 25C Federal tax credit-eligible. See Efficiency Maine Website for details.
Heat pump(s) sized for at least 80% of home's peak heating load.
Heat pump(s), combined with supplemental heat, sized for at least 100% of home's peak heating load.
Installed according to the Efficiency Maine Heat Pump Installation Requirements Checklist. See
Efficiency Maine Website for details.
Primary fossil-fueled space heating system, if any, connected only to generator or disabled (lock power in off position, disconnect from panel, or disconnect all related thermostats).
Heated throughout heating season.
Additional considerations when researching heat pumps:
Multi-zone heat pumps have up to 4 heads that operate off a single condenser. The advertised rebates are for single-zone heat pumps.
Check manufacturer warranty regarding maintenance of your heat pump system.
Heat Pump Systems must be maintained on a regular basis to ensure optimal performance. This includes cleaning the condenser and heads per manufacturer instructions. Be sure to discuss cleaning costs with your heat pump installation company.
Your insurance coverage may not be valid if you do not have an alternate home heating source as a backup to your heat pump system that is working.
Be sure to use a registered Efficiency Maine installer.
Be sure to check clearances from existing equipment installations, such as your propane tank, to ensure clearances meet all code requirements.
If your hot water comes from your boiler/furnace, you will have to disconnect the thermostat(s) for heat, and this will leave your hot water functional.
If you have a boiler for your baseboard heat (forced hot water system), ensure that system maintains heat, so your pipes do not freeze and burst in colder temperatures. An alternate solution would be to drain the entire baseboard system.
Research energy costs of when the heat pump goes into the mode for colder temps. Some units use more energy in colder temperatures since they go into a different mode and become a "radiant heater".
This basically means they work like a toaster in colder temps which uses up to 3 times the electricity.
Heat Pumps are a great energy source for heating and cooling needs and are a great combination with your existing heating sources. By doing your research, you won't have any surprises with your choice. 
Tips for saving on your Electric Bill and Lower your Home Energy Rating (HERS)
Looking for ways to reduce your energy usage? One of the tips below may be right for you.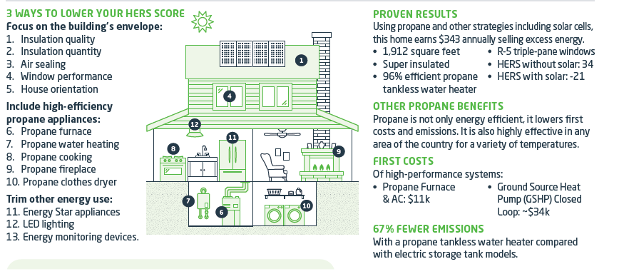 Turn Down Your Thermostat. It's one of the most effective ways to cut your energy usage. You can save as much as 3% for each degree that you turn your thermostat down during the winter. If you can be comfortable with, and if your health permits, a slightly cooler home, lower the thermostat by a couple of degrees and save even more. Don't forget to turn down your thermostat when you are not home and at night when you go to bed.
Take Care of Your Furnace. Have your heating system inspected and serviced annually for more efficient operation. Also take time to insulate ductwork that runs through unheated areas like basements or crawl spaces.
Turn Down the Tank. You can reduce your energy consumption by turning your hot water tank down to 120 degrees. For every 10 degree reduction in temperature, you can save between 3% and 5% on your water heating costs. Insulating your hot water pipes and installing a water heater insulation blanket on your tank will also help reduce your energy consumption and save you money.
Think Before You Wash and Dry Clothes. Wash and dry only full loads of laundry and use the cold water setting on your washer. Be sure to clean the lint screen in the dryer after every load to improve air circulation for more efficient clothes drying and to prevent fire hazards.
Reduce Phantom Load. Make sure appliances like your computer and television are really off when you turn them off. Plug your computer and television into surge protection power strips, and turn off the power strip before you go to bed at night and save electricity and money.
Using propane appliances to save. Swap your electric appliances to propane. Here are the top energy savers.
Clothes Dryer
• Average cost to operate is roughly $40-$80/year.
• Propane saves about 20 percent annually compared with electric clothes dryers.
• Available capacities range from 18,000 Btu/h up to 30,000 Btu/h, which translates into faster drying times.
• Produces hot air with more moisture than electric dryers, which can help relax wrinkles. Moisture sensors prevent over-drying of the clothes, which saves additional energy.
• Over its lifespan, a propane clothes dryer saves over 2,000 pounds of CO2 emissions compared to an electric model.
Over the long term, energy efficiency improvements to your home can reduce your electricity usage and save you money.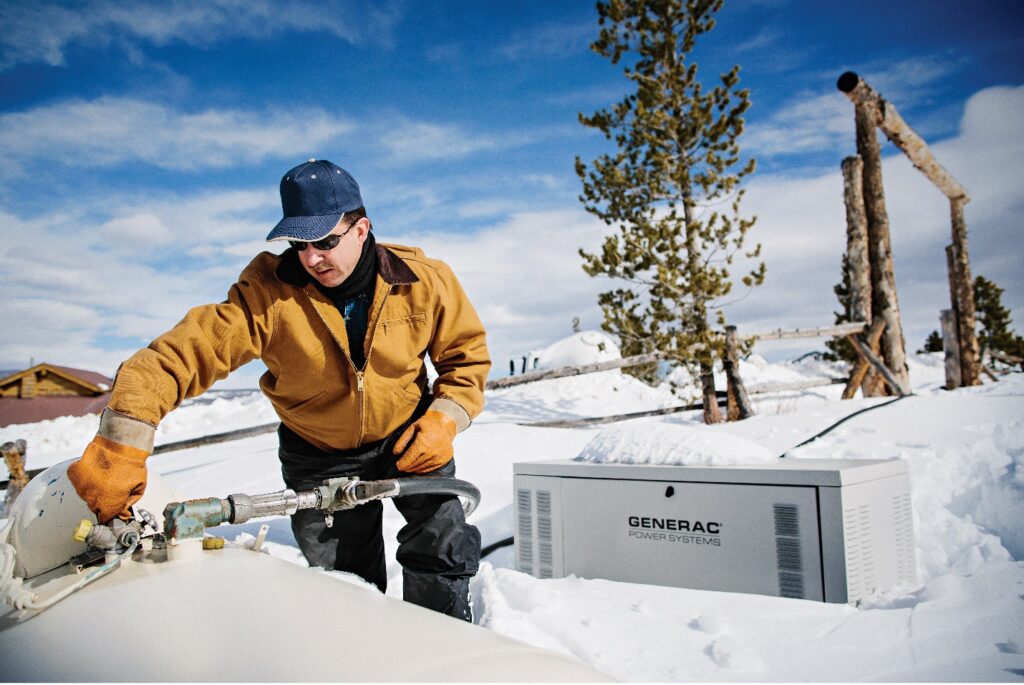 No one wants to come home from summer vacation to a hot house and a refrigerator full of rancid food. Or likewise, to a cold, dark home in the middle of Winter. Regardless of the time of year, when severe storms hit that knock out electricity, having a standby propane powered generator means you'll never have to worry. You can't control the weather, but you can control whether or not your home heating system, appliances and electronics continue to work when the power goes out.
Whole home backup generators are a popular choice because of their versatility and dependability – they can be set and managed to constantly power everything in your home or directed to give priority power where you want it. A standby generator ensures your home gets the power it needs, even if you are not at home when the electricity is interrupted.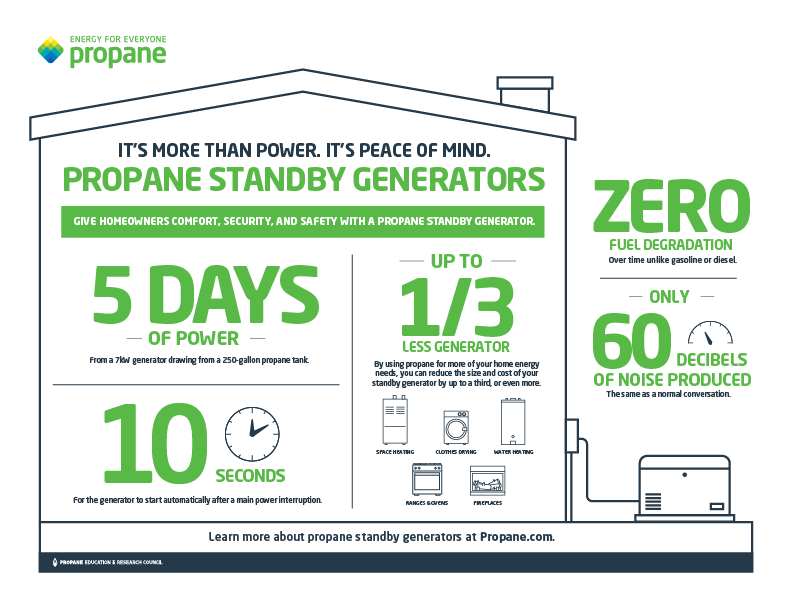 If you are already using propane to run your indoor and outdoor appliances, a backup generator is one of those home purchases that you will hopefully not need often, but it is guaranteed you will be happy to have it when the power goes out.
Here are the benefits of having a backup propane generator:
It's definitely getting stormier.
For unpredictable weather, you need the most reliable backup power. A permanently installed generator that runs on propane is a perfect pairing. The generator can be set up to kick in automatically if the main power source is lost. Plus, it's connected to your existing propane tank, so it has a ready, steady supply of fuel.
Backup Heating.
If your home runs on electric heat pumps, a backup generator is essential during the winter months. A backup generator give you're the peace of mind of knowing you'll enjoy uninterrupted heat while the power is out.
Power for appliances.
Backup generators are for more than heating. They also power appliances such as refrigerators, stove and electronics. With a backup generator, life can go on as it did before – you don't have to worry about food spoilage, data loss or feeding your family.
Safe Handling.
Unlike gasoline, which is stored in open containers, propane comes in sealed tanks that are safe to handle. With a propane generator, there's no risk of spillage or of leaks that can create a hazard in the dark.
Environmentally Friendly.
Propane is a clean-burning fuel, resulting in reduced emissions and lower environmental impact compared to diesel or gasoline generators. Also, because it produces fewer by-products, your generator will not accumulate contamination and carbon deposits, leading to less maintenance.
Longer Shelf Life.
Propane has an indefinite shelf life, making it an excellent choice for long-term emergency preparedness. Unlike gasoline, which can degrade over time, propane remains stable and ready for use.
Reliability.
Propane generators can be set up to turn on as soon as grid power fails, preventing any potential interruption. Additionally, propane is readily available even when the gas pumps go down, and will not degrade, meaning that there's no risk in storing an extra fuel tank for an extended period.
Propane can stand up to an extended outage.
A generator that uses propane – whether portable or permanent – can provide power longer and with less hassle (compared to other fuel sources). With a permanently installed residential propane tank for your generator, your propane supplier will be able to keep your tanks full for the duration of the outage.
All told, these benefits make propane generators for your home will keep you safe during outages and property in an emergency.
Before, during, and after a flood, there are a few key things to consider to keep your family and your home as safe as possible.
CREATE AN EMERGENCY PLAN
Work with your family to create a plan in the event of a flood. As part of this effort, make sure to post contact information for emergency services and utility companies—including your local propane supplier. You should also post instructions for turning off your propane, electricity, and water. (If you turn off your propane, contact a service technician to inspect your system before turning it back on.)
ANCHOR YOUR TANK
In flood zone areas, large propane tanks should be anchored securely to avoid potentially dangerous situations. This is required by the National Fire Protection Agency (NFPA). Your propane supplier can determine if and how anchoring your tank should be done.
PLAN FOR COMMUNICATIONS
Keep a battery-powered radio handy, so you always have a way to receive updates on weather conditions. If severe flooding is expected, it's also smart to charge up your smartphones, so you have an additional tool for communication through a long power outage. Or, consider purchasing a propane generator so you always have reliable power, even during blackouts.
INSPECT DAMAGE CAUTIOUSLY
If a flood causes harm to your property, be careful when you assess damage as downed power lines, damaged gas lines, and dislodged propane tanks can lead to dangerous situations. In the dark, use a flashlight instead of candles to avoid combustion in the case of a leak, and never inspect appliances while standing in water.
IF YOU SENSE DANGER, CALL THE EXPERTS
Your utility company, fire department, and propane supplier have expert training, and should handle any potentially dangerous situations with your home's systems. Additionally, if a storm damages your property, it's a good idea to have a qualified service technician perform a complete inspection of your propane system, to ensure no harmful damage was done.
For more information, please watch this Flood Safety Video:
Pre-Buy Program:
We offer a pre-buy program for customers who use over 400 gallons/year. This is a "pay in advance" program to "lock in" your propane price for the heating season. We will estimate your usage based on your prior season's usage. You will be put on automatic delivery for the season.
The Pre-Buy program starts June 5th, 2023 and you must lock in before August 31st, 2023.
If there is a remaining balance at the end of the heating season, that balance can be put toward the following year's pre-buy purchase, or you can choose to have your balance refunded.
If you use all your pre-buy gallons before the end of the heating season, you may be able to purchase additional gallons depending on our pre-buy supply at that point.
Budget Plan:
We are now offering a budget plan for the 2023/24 heating season. The budget plan will be an 11-month payment plan starting in July. This will help you manage your Winter heating costs. To estimate your monthly payments, we split your estimated total heating costs into 11 monthly installments. You will also be put on automatic delivery for the season.
When you are enrolling in our Budget Billing plan, you don't use more propane or pay more per gallon. You only pay for the fuel you receive, and there are no finance charges. If your actual fuel costs are a little higher or lower than we estimate, we will adjust as necessary during the year.
Your payment will be billed on the 1st of each month starting in July and ending in May. Your payment will be due by the 10th of each month.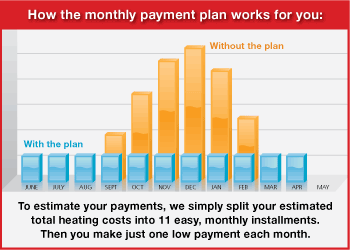 Frequently Asked Questions regarding the Budget Plan:
Is the budget price per gallon the actual price I will pay for all propane deliveries?
No. The price per gallon that your monthly budget payment is computed on is a "planning estimate only". When a delivery is made, your account will be charged the actual market price that day.
What happens at the end of the 11 months if I have extra money in my account, do I lose it?
No! Any remaining credit balances can either be applied to your new (next) budget or it can be refunded to you.
What happens at the end of May if I owe money?
We ask that all remaining balances as of May 31st be paid in full by the end of June of each year.
What happens if I miss a budget payment?
It's extremely important that all budget accounts be kept current. Any budget account that falls behind will be placed on "Budget Hold" and no further deliveries will be made until the account is made current.
Can I pay for my budget payments electronically?
Yes. You can pay on-line via our website, customer portal, or we can set up an autopay on your credit card account.
What happens if I sell my home or move away in the middle of the budget year?
Any credit balances at the time the account is closed can be refunded to you upon request. Any outstanding balances are due in full.
If I become a customer after the start of the Budget season, may I still have a budget plan?
Yes. We will create a budget plan based upon your 1st month as a customer, and you will end your budget plan in May. The subsequent year, you will have an 11 month budget plan.
Now that Winter has wrapped up Spring is upon us bringing dreams of Summer. It's time to think of projects on our wish list, and on our To Do list. Here are a few items that may be on your lists and what to keep in mind if they are.
As we spend more time outdoors, think of all that propane offers for outdoor living. Did you know that you can connect your existing grill to your home LP system and never have to swap a 20Lb tank again? You can also connect lifestyle products such as fire tables, patio heaters, and firepits. Visit our outdoor products or call us for more information.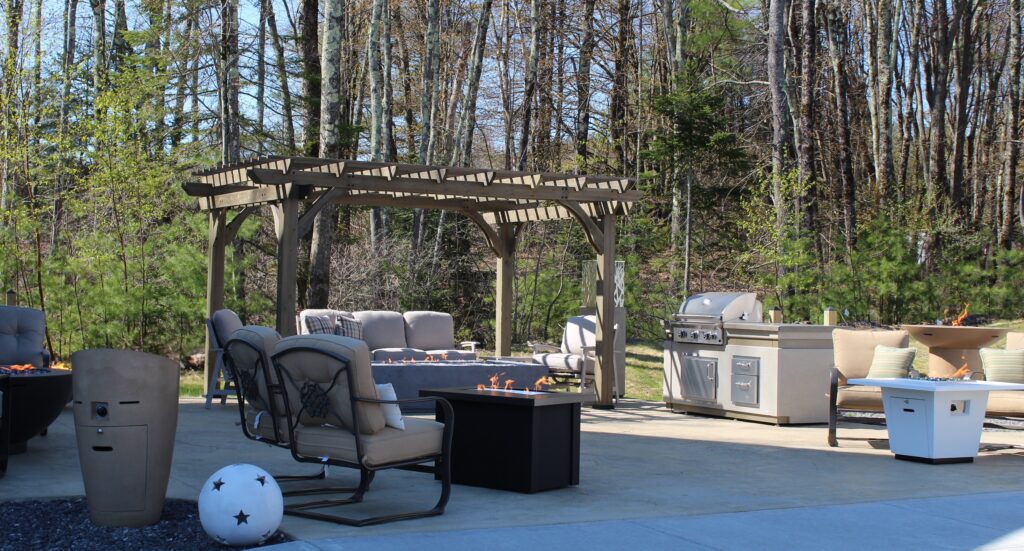 As you get your pool ready for the season don't forget to check your pool heater. Now is the time to have your pool heater serviced so it's ready to go for the season. Please note that we need the pool open, and pump running to clean or service your pool heater.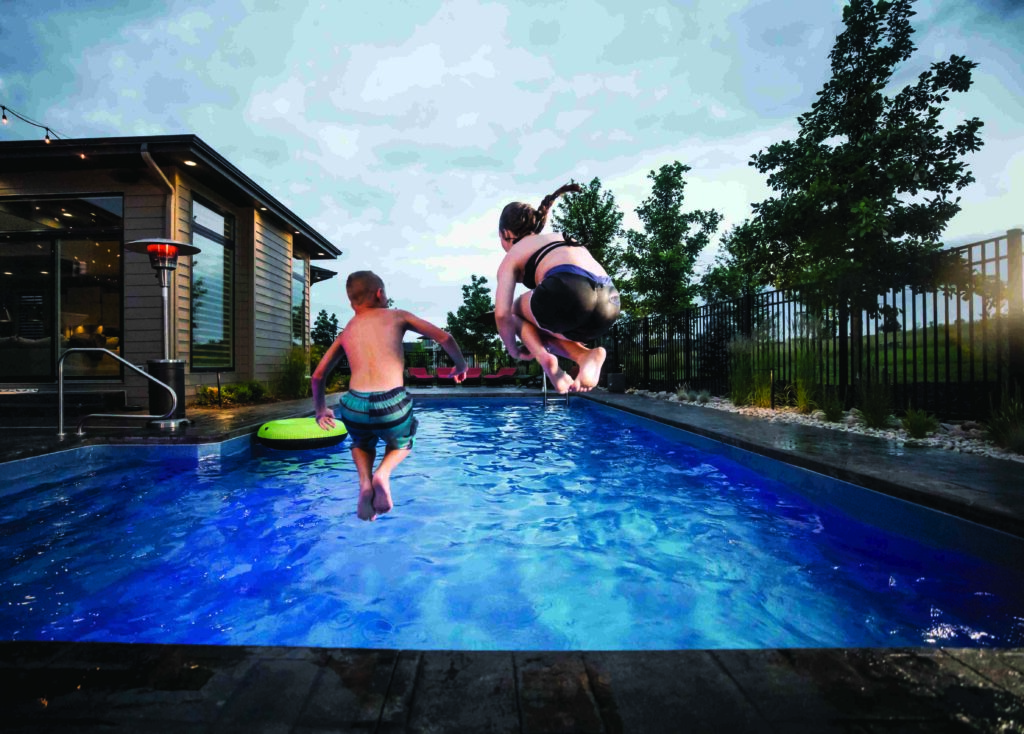 If you are thinking of getting a Heat Pump to keep you cool this Summer, please note:
The condenser must be a minimum of 10 feet from your propane tank.
The disconnect switch must be a minimum of 10 feet from your propane tank.
If you are unsure of tank or condenser placement, please call us and we can help you over the phone or schedule a site visit.
Planning on having a generator installed? Please note that the manufacturer's installation specifications are changing. The changes will make it more expensive to install during months that the ground is frozen. For more information on this, please call our office and we will be happy to explain.
We perform many free services during the Summer for our customers such as correct leaning tanks, swapping rusty tanks and lids. If you feel your tank needs some TLC you can email us a picture to info@waltzandsons.com and we will call you to schedule any required maintenance.
Last, but not least, if you are planning to dig anywhere on your property, especially near your propane tank, and are unsure if you have underground lines, please call us BEFORE you dig! We will let you know if you have underground lines and will also come mark them if needed.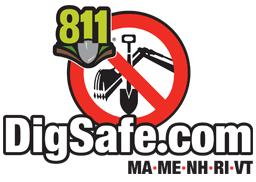 It's finally Spring. Time to clean up the Winter mess, bring your yard to life, and maybe add some fresh new ideas to your home and gardens. You may wonder if there is any project that can make your propane tank stand out less. There it is, in all its industrial glory, in your yard, for all to see. If you've ever been thinking about that, here are a few commonly asked questions and ideas for making it a little less obvious.
Is It Legal to Paint a Propane Tank? 
Yes, it is legal to paint your propane tank. It's important to remember that you can only paint propane tanks that you own. You are not allowed to paint a propane tank that you are leasing from a propane company. If you are unsure, please call your propane provider.
Is It Safe To Paint a Propane Tank?
Yes, it is safe to paint your propane tank. However, you can only use specific colors and paint. You'll need to stick with light, reflective tones so the tank doesn't increase temperature in the hot Summer sun. Use exterior paints that will weather well. Please check with your propane provider for any applicable precautions or rules applicable.
How Can I hide a propane tank?
Plant a "privacy screen" around your propane tank.
When designing your landscape with an above-ground propane tank, this means breaking up a large, solid white object on a field (typically) of green.

One reliable creative solution that we like is to build a natural screen with plants that have enough size and volume to "support" the tank, but that have lots of branches and foliage moving in several directions so as not to emphasize the bulk of the tank itself.

Use plants and shrubs that provide volume, texture, and height to beautify your landscape while tastefully keeping your tank from view. Have fun and experiment!
Place an actual fence in front of the propane tank.
Another popular and effective strategy is to block the propane tank with a fence or other barrier. Here, too, remember the safety guidelines about enclosures, and be mindful of the idea that less is more: Fencing your tank inside four walls will only draw more attention to it. Alternatively, a single wall — or two walls, either parallel to each other on either side of the tank or forming a corner around one end of the tank — can add an elegant, rustic, quaint aesthetic to the garden while preserving your home's curb appeal.

Again, safety is paramount here. Do not enclose the tank entirely. We also don't recommend boxes or crates for hiding the tank. These methods restrict ventilation of propane fumes and pose a safety hazard.

Leave plenty of space around the tank — and around your plants.
Can I plant over underground tanks?
When landscaping over underground propane tanks, you have even more freedom. You can plant almost anything except trees next to or over a propane tank. The tanks are placed deep enough into the ground that most root systems aren't likely to affect them.

As with above-ground tanks you have to leave room for filling up and for the release valve. Access does not necessarily mean keeping the area bare, especially when it comes to landscaping over underground tanks. Hardy groundcovers such as pachysandra, mondo grass, creeping thyme, or phlox provide beautiful color and texture that will help cloak your tank cover — and they're tough enough to step on occasionally.
Just as there are strict safety regulations around where your tank is placed, the rules for safety, use, and access when putting anything near the tank are equally important. Here are the rules you'll need to be aware of:
Do not plant or place anything less than five feet away from any part of an above-ground tank. This keeps objects away from the tank that might restrict ventilation and allows technicians to access the tank when needed.
Do not fully enclose the tank. No matter how far you place the walls of the enclosure from the tank, it is never okay to enclose your propane tank. Don't place it in a fully enclosed fence, box, crate, or other device designed to hide a propane tank. These methods restrict ventilation of propane fumes and pose a safety hazard.
Do not block tank access. If you have an underground propane tank, the lid must be clearly visible and accessible. For above-ground tanks, make sure nothing restricts access to any visible tank valves or openings.
Always leave clear access to the propane tank. Technicians need an open path to the tank, for both maintenance and repairs and when refilling.
If you have any questions, please call us and we can help guide you.
Heat Pumps seem to be coming a popular heating choice, especially now that there are newly designed Heat Pumps that work in the colder climates like ours. However, just as we all need some backup time to time, so does your Heat Pump.
Propane Space Heat is the perfect backup for your Heat Pump System. Propane is a reliable, clean energy source that will be there when you need it. You don't need a whole home heating system as a backup source such as a Boiler or Furnace, as there are less intrusive space heaters that are easy to install, have a small footprint, and in many cases, add ambiance as well as cozy, instant heat.
When you think about space heating, think about the one room that you use that you just need to take the edge off on a cool Spring or Fall morning. Instead of firing up the heat pump, simply use your remote to turn on your free-standing stove, or fireplace unit. In many cases, if you have multiple Heat Pump heads you may not want to switch them all to "heat" if they are in "cool" mode, so having propane space heaters are a great alternative for a quick warm up when you need it.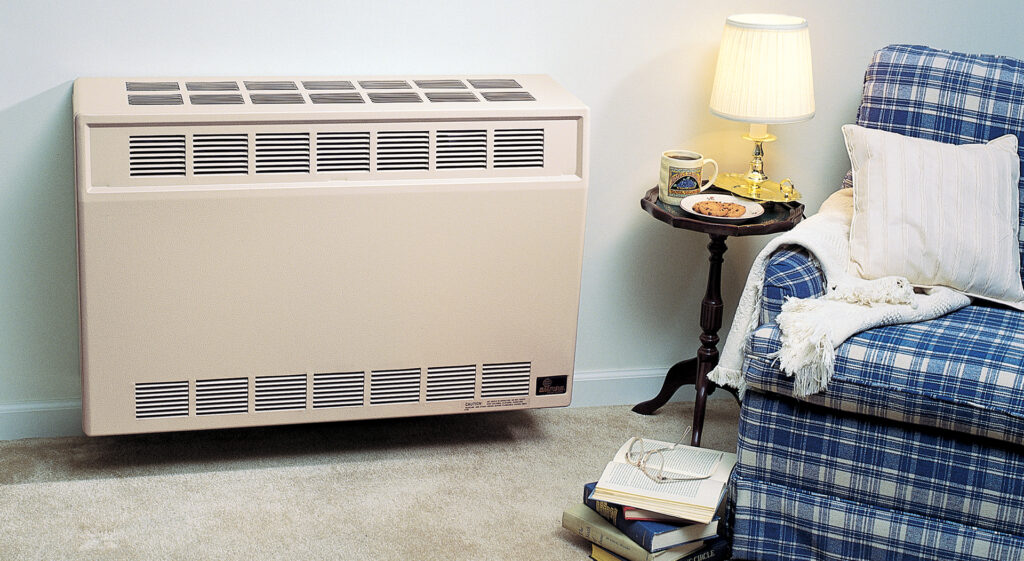 We have also been seeing more power outages with our changing climate. When the power goes out, you can rely on Propane Space Heaters to keep you warm and ensure that no pipes will freeze. Most propane space heaters operate when the power is out and have proven to be valuable for many of our customers that do not have a generator to operate their Heat Pumps when the power fails.
Space heaters can also add gallons to your annual usage which can lower your price of propane. The more gallons you use the cheaper your price is. See The "Loaded" Question for more information. This could also eliminate tank usage fees if you only use propane for your generator.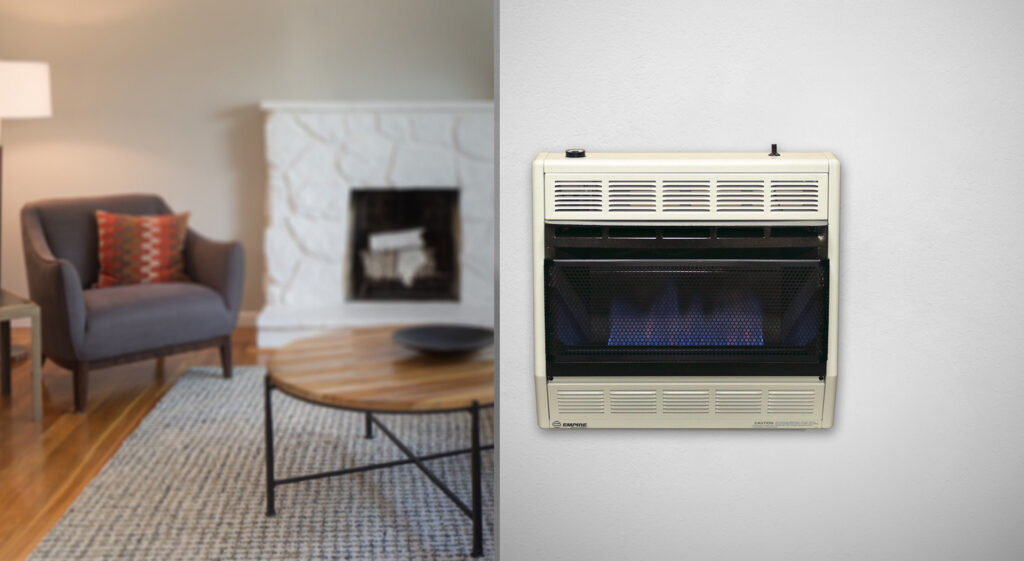 To sum things up, a space heater is a great idea for:
• when the power is out.
• backup heat for your Heat Pump System.
• small footprint, easy installation, and quick heat.
• your Sunroom, Man Cave, She Shed or Cabin.
As we look back over 2022, we would like to share a few of the unsafe situations we've seen trending. Please be sure to call us if you are ever unsure of an installation or have any propane related questions. We are always here to help, and if needed, come to your home for a free site survey.
Heat pumps are becoming increasingly popular and with their popularity comes the problems of installations not meeting propane code requirements. Your Heat pump condenser must be a minimum of 10 feet from your propane tanks, and a minimum of 5 feet from any propane regulators. This picture shows an unsafe installation as the tanks are less than 10 feet from the condenser. Not only is this illegal and extremely unsafe, but it will also result in costs to re-locate either your propane tanks or heat pump condenser.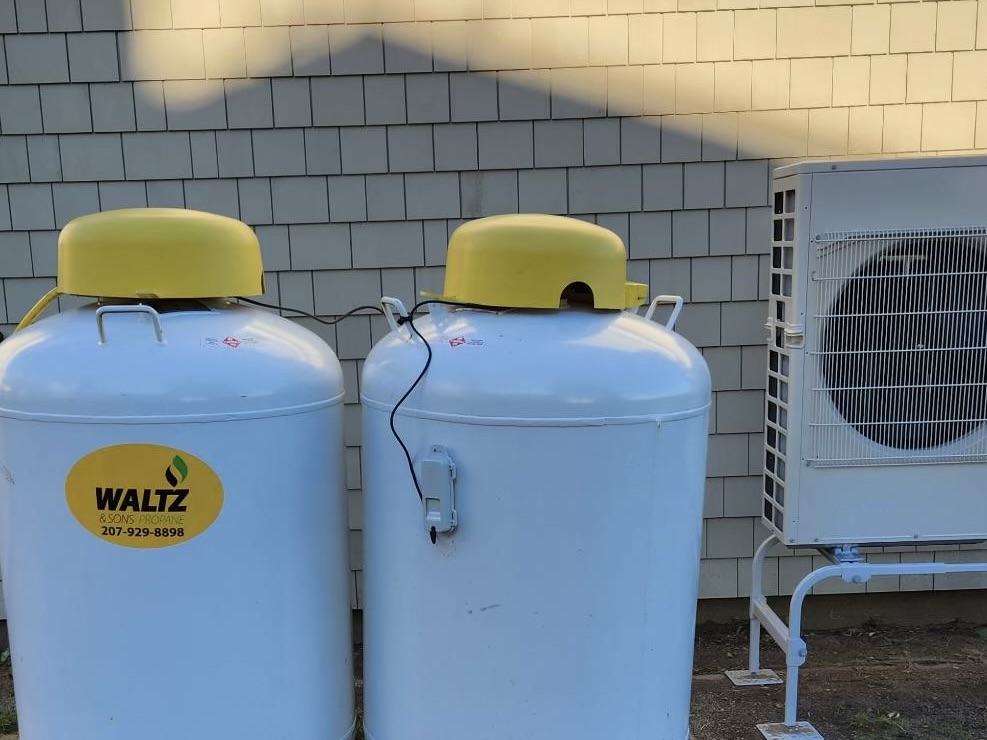 With the rising costs of energy, some people take it upon themselves to disconnect our tanks, and connect the regulator to their BBQ grill tanks, or cylinders. Not only is this illegal, but it creates a very unsafe situation as the system has not been tested by a licensed professional. Also, in this case, the rusty tank is out of certification and should be condemned.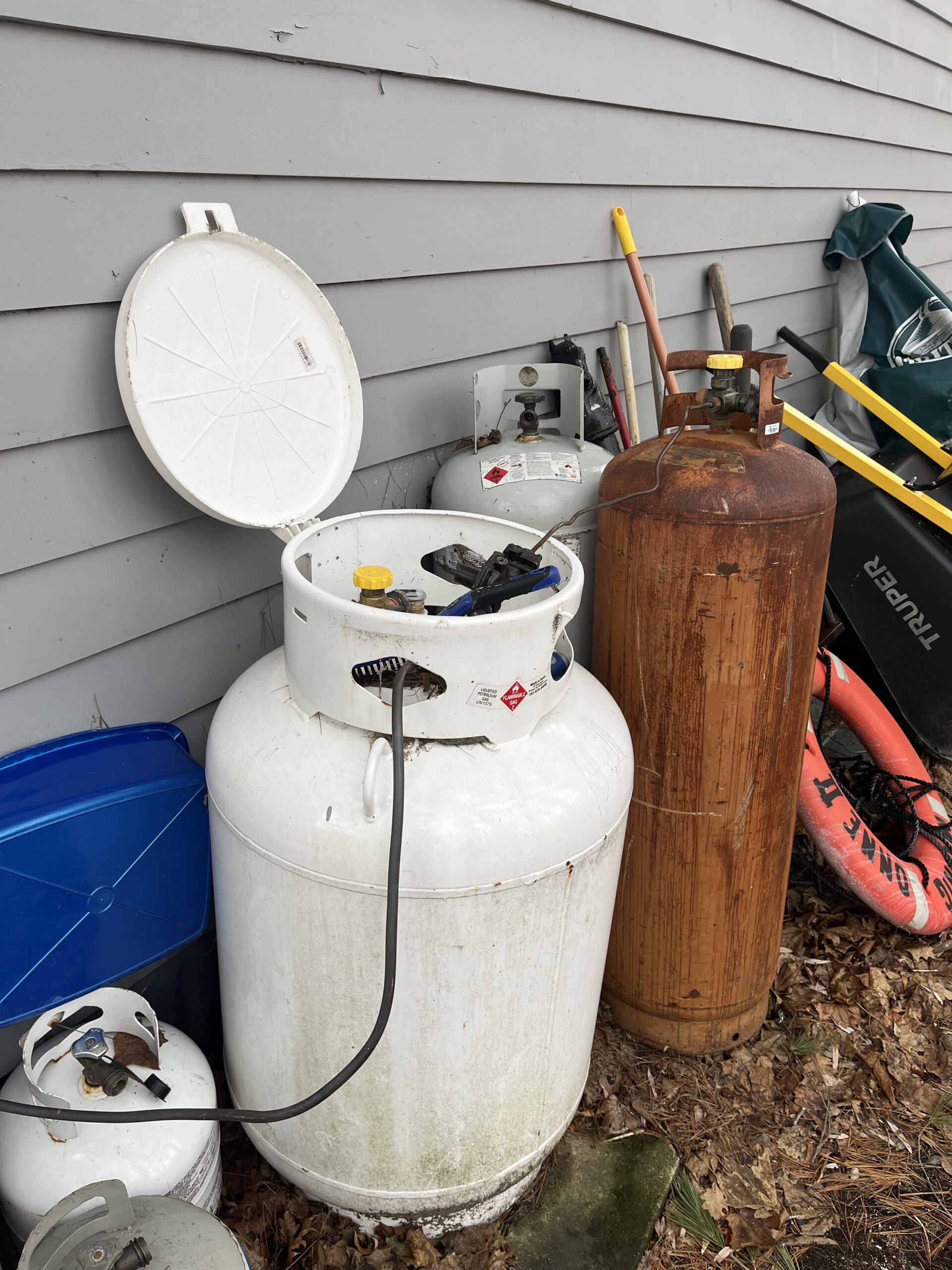 Due to the tight labor market and waiting times on installations, we have seen an increase in non-propane companies performing installations. In some cases, due to the lack of experience, they create unsafe installations. In this case, the line should be supported as snow & ice could make this unstable, and possibly create a leak in the piping. Always ensure that anyone working on your propane system is licensed, and always notify your propane supplier so that they can ensure the system is properly tested and documented.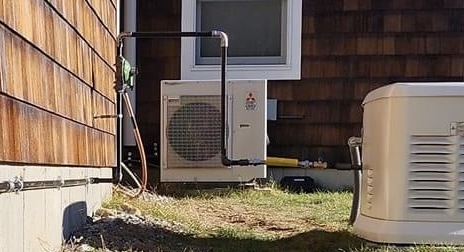 Lastly, we ask that you always have a clear path to your propane tank in order that our delivery drivers can make a safe delivery. We thank you very much for keeping our drivers safe.