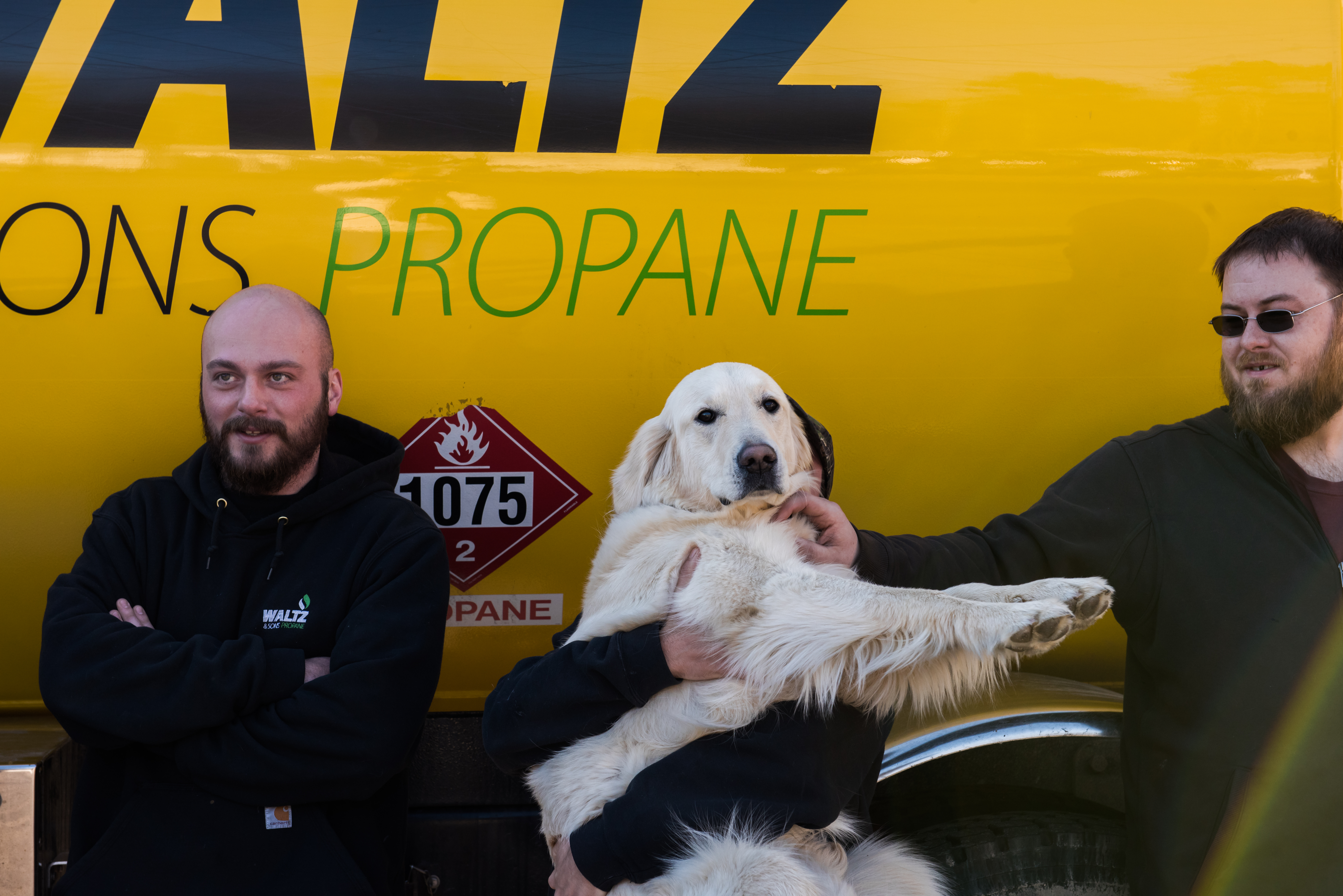 Are you getting burned by Maine oil prices? Do you want to protect Maine's natural resources? Do you want to truly enjoy your home every season of the year? Let Waltz & Sons show you the power of affordable, efficient, environmentally friendly propane. We want to be more than your propane dealer. We offer a full spectrum of propane services because want to be your long-term propane partner.
At Waltz & Sons, we specialize in propane sales and propane services for Maine homeowners. And because we serve only residential customers, you know your home will always receive the prompt, personal and professional attention you deserve.
Propane Site Surveys—for FREE
Whether Maine oil prices, Maine's environment or the wonderful Maine lifestyle has you thinking about propane, we can help. Whether you are thinking about propane for the first time or ready to ramp up your propane systems, we're here to offer advice you can trust, expertise you can count on and a site survey we'll stand behind—FREE. At Waltz & Sons, we want to be your long-term propane partner, and that's why we can't wait to show you how propane will work for your site—and your lifestyle.
Professional Propane Installation
The first step in becoming a Waltz & Sons customer is installing Waltz & Sons propane tanks. And once you experience the power of propane, you won't stop there! Our licensed propane installation technicians are highly trained and able to install propane gas fireplaces, propane appliances and more. Need a propane appliance converted from natural gas? We can do that, too!
Propane Tanks
Underground propane tanks, large above-ground propane tanks, we do it all! Whatever kind of propane tanks your propane site survey calls for, Waltz & Sons can provide them.
Prompt Propane Delivery
Reliable, affordable propane delivery drives our entire business. At Waltz & Sons, we never forget that our community is counting on us, and we deliver on time, every time.
In-Home Propane Service and Maintenance
Waltz & Sons doesn't just deliver propane and propane appliances—we deliver peace of mind. If any of your propane appliances aren't working quite right, our licensed technicians are on call and can be on-site fast to get you up and running again. Did you know most propane appliances and propane products require annual or bi-annual maintenance to work safely and efficiently? We do! For worry-free propane maintenance, call Waltz & Sons. We'll work out a schedule that works for you. 

Do you want in-home propane services and propane sales with great customer service? Call Waltz & Sons today.