Are you looking for advice you can trust? Waltz and Sons friendly and highly experienced service technicians provide Free Site Surveys for homeowners. Waltz and Sons will answer all your residential propane questions and put your mind at ease if you are considering energy efficient propane, replacing heating, cooking or drying sources or adding additional propane appliances to your home.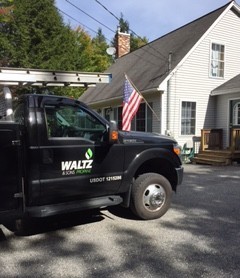 Our Free Site Surveys include:
Tank placement and size of tank required
Line sizing and where to run lines taking into account ease of delivery and path maintenance
Additional services required such as electrical requirements and review of code issues
Appliance sales and education for homeowners on the best propane products for your home
Call Waltz & Sons today to schedule your Free Site Survey.