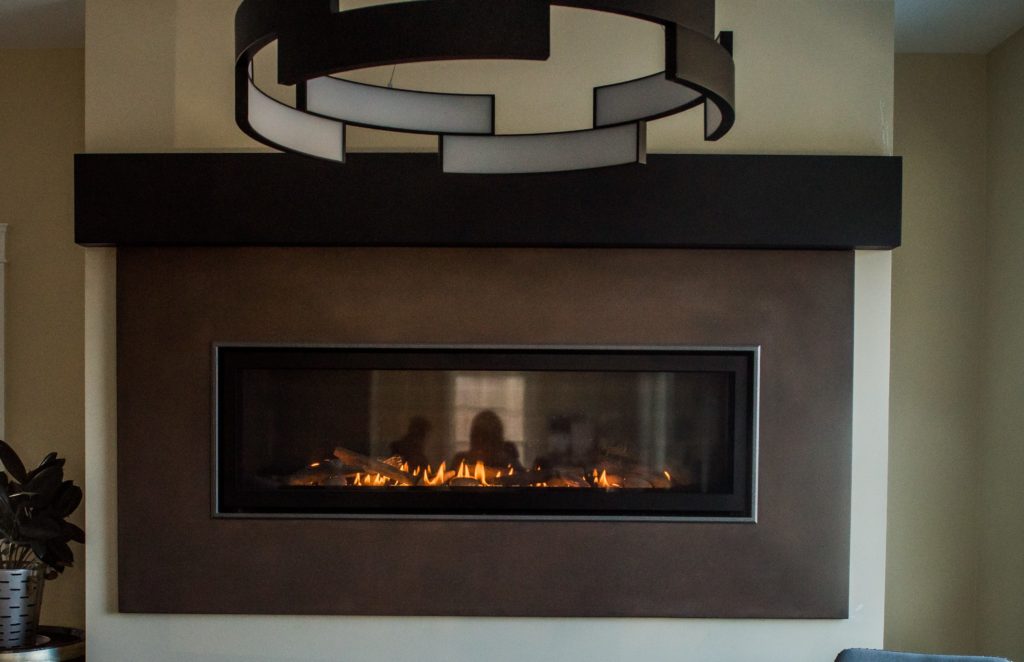 Propane Hearth Products offer true versatility. Propane Hearth Products are more energy efficient, environmentally friendly, convenient to use, and easier to install than wood-burning models. These products have an attractive real flame that brings warmth and ambiance to any living space. Many models can operate during electrical power outages, providing a critical source of heating your home.
Propane Hearth Products:
Have a reputation for cleanliness and ease of use, operating at the flick of a switch, with no messy preparation or cleanup needed.
Deliver 5 to 6 times the heating capacity of electric fireplace
Carry a smaller environmental footprint and produces fewer particulate emissions and less carbon monoxide than wood-burning units.
Space heat provided by hearth products offset space heating energy in some other form (like the furnace or boiler in the home)
Gas Fireplaces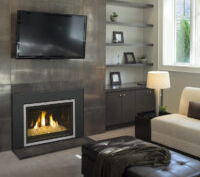 Gas fireplaces are designed to look so similar to a real wood burning fireplace that many people can't tell the difference. You may not get the nostalgic pop and snap of a real fire, but what you lack in ambiance you gain in extremely clean, versatile warmth and cost-effective convenience. You also have a wide variety of fireplace designs and installation options. You can choose the design that best matches your home and you have an option to install a fireplace in more rooms than ever before.
Log Sets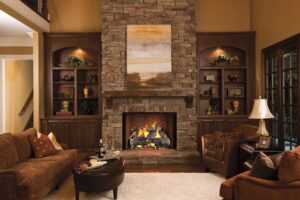 Propane gas log sets can be vented or unvented. A log set can be retrofitted into your existing wood burning fireplace.
Vented
More realistic and natural looking flame than vent free
Must be installed in a fully functioning wood burning fireplace
Majority of heat is lost as it goes up the chimney (heat output is similar to burning wood)
Produces some soot when flame touches log
Vent-Free
Delivers more heat inside your home than vented gas fires
Must be installed in a fireplace approved for a vent-free log set
Installation is subject to state & local codes (some areas do not allow vent-free)
Clean burning units that will not produce soot
Free-Standing Stoves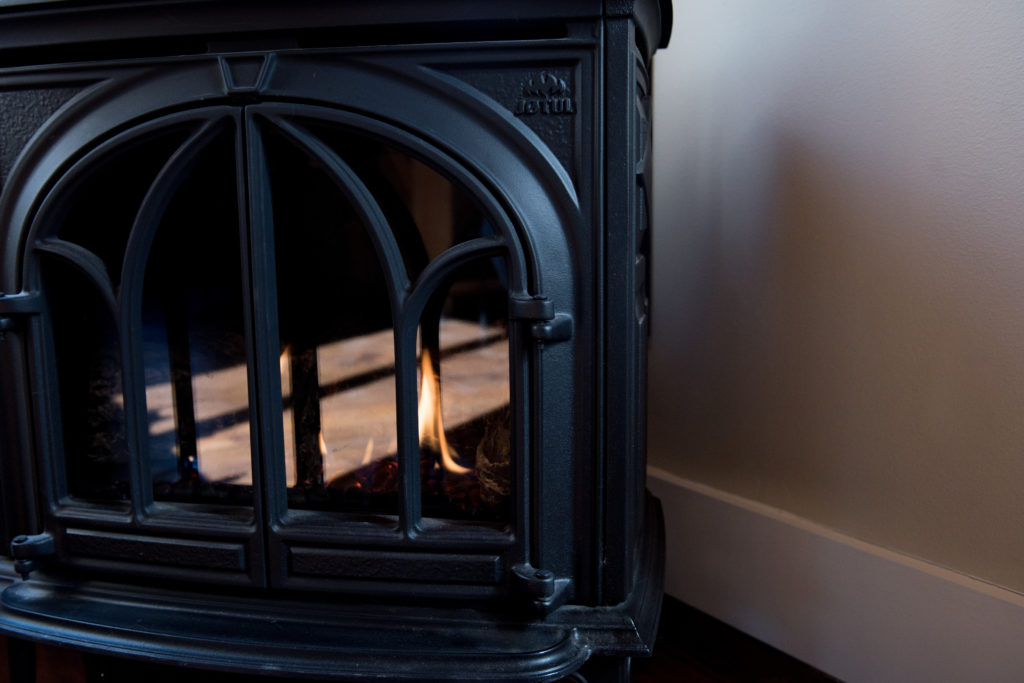 Freestanding gas stoves are a low-maintenance, energy-efficient way to heat your home. Freestanding gas stoves can be vented through existing chimneys, through the roof with new venting, or out of the wall in direct vent fashion. We also offer vent-free units. Free-standing stoves operate even when the power is out and can heat entire areas of your home!